Utility Pole Design Software Solutions.
Everything you need in one package.
Sonideft is dedicated to creating engineering software solutions for Distribution Power Utilities and Communication Utilities throughout North America. All of our efforts are focused on making our flagship software product "Quick Pole" fit the needs of our customer base while enforcing code compliancy and meeting quality and engineering due diligence requirements.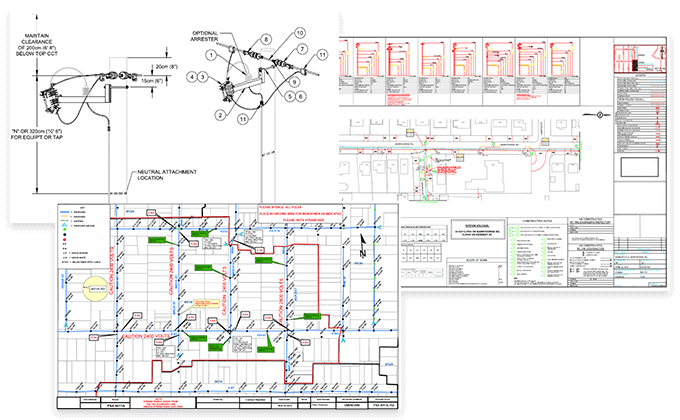 Select the category describing you best:
Sonideft recognizes that the activities of Pole Line Design are performed by people with different fundamental perspectives and needs. Whether you own your pole lines, you are attaching to pole lines owned by others, or you are in the business helping clients in the first two categories, Quick Pole has been designed to help you. Understanding your needs is one of many things that make Quick Pole unique in the marketplace.
POLE OWNERS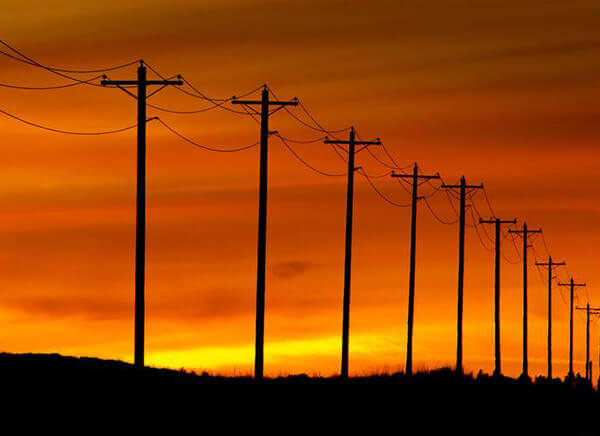 The most advanced and easy to use software tool on the market today.
Already used by many utilities to help create company standards, such as stringing charts by ruling spans with paste-able sag/tension tables. Review Quick Pole's applications.
One of the most accurate solutions and backed by many sharable verification tests. Review Quick Pole's capabilities.
Best total value pole line analysis software tool with all features tightly integrated. Review Quick Pole's highlights.
Adheres to and enforces standards (CSA/NESC/GO95).
Continuously being updated to support the industry.
POLE ATTACHERS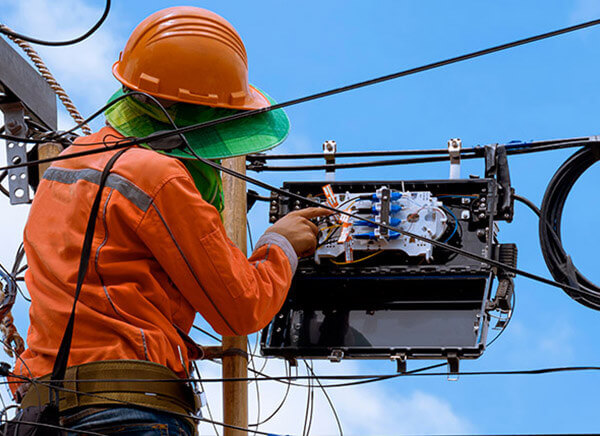 Enables quick assessments of pole lines and generation of supporting documentation. Review Quick Pole's highlights.
Easy to use. Cited by many users as the easiest Pole Line Design tool to learn on the market today.
Supports many typical pole owner requirements that go above and beyond basic code compliancy. Review Quick Pole's applications.
Supports multiple scenarios so you can test the cost of different alternatives when high cost Make Ready is encountered.
Available training and support in several options.
DESIGN CONSULTANTS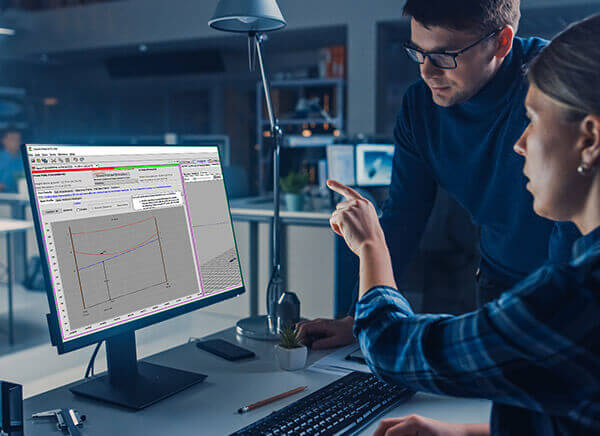 Addresses the different requirements for your various clients and regions. Review Quick Pole's capabilities.
Selectable summary and detailed reports can be assembled into compact packages for delivery to your client. Review Quick Pole's highlights.
Several means are available for both data input and final output quality control.
Designer productivity is high with Quick Pole's optimized User Interface and powerful project-wide and multi-structure/span actions.
Rest assured that the produced results will be code compliant and correct, supported by extensive and available verification results.
Hear what our President has to say about Quick Pole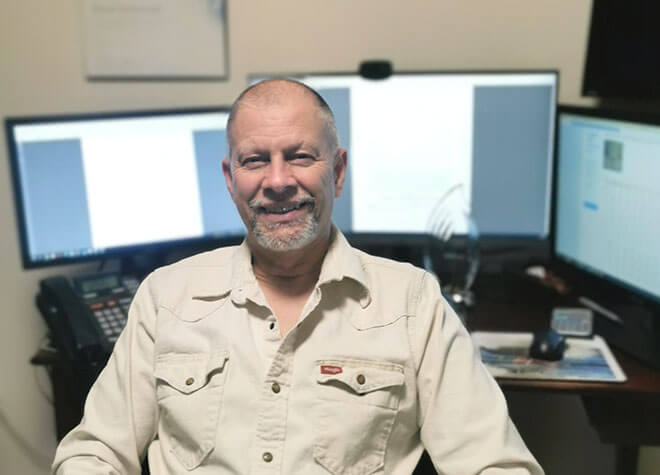 Quick Pole is one of the industry's most capable and easy to use software programs for doing utility pole line design and analysis today. It offers the best value of any software tool on the market for similar capabilities and performs a structural analysis of many poles at the same time using the latest linear or nonlinear methods. Quick Pole also performs its own sags & tensions calculations, clearance tests, mid-span and on-pole separation tests, extensive reporting and many more code compliance tests against national and pole owner standards.
Applications
Quick Pole includes all the tools you need in one integrated software package. It includes the features of pole structure analysis, sags & tension calculations, clearance tests at random points along the span, mid-span and on-pole separation tests and permit quality submission reports.
Now with IKE4 integration. Capturing field data and importing it into Quick Pole has never been easier, faster or more efficient. Quick Pole has combined world class data collection with world class analysis capabilities.
Quick Pole offers advanced linear/nonlinear finite element analysis engine for structural analysis. It also performs its own sag and tension calculations to better address unlevel spans and the nonlinear stress/strain characteristics of wires/cables/messengers.
Quick Pole is intuitive to use, requiring very little training, ensuring efficiency and productivity.
Full training support is also available.
Quick Pole adheres to and enforces standards such as CSA, NESC and GO 95. Along with these choices, it can also enforce a wide range of Pole Owner standards that exceed these minimum requirements.
Quick Pole can evaluate an entire area of poles at once and supports many methods of directly importing field data. Quick Pole can also support both GIS and non-GIS modes of operation. Regardless of your other software tools and field data collection methodology, Quick Pole can help you.
Client Endorsements
Quick Pole has exceeded our expectations ...
Merit Network Inc., has communications attachments on over 15,000 joint use poles in Michigan and Wisconsin. We need an efficient and effective way of evaluating the state of our expansive physical infrastructure.
With our large aerial footprint on joint use poles, Merit found itself in need of a quick and effective way to analyze our pole attachments. Different applications and services were evaluated to perform this task, Quick Pole stood out as the best solution for us. Other programs we looked at had a much higher learning curve, didn't really meet our specific engineering needs, and didn't allow comprehensive analysis. After looking at many different products we found Quick Pole to be the best option for us to evaluate our aerial infrastructure.
Factors that made it clear that Quick Pole was the right choice for us.
Integration with IKE GPS
Ability to work with hundreds of poles at once
Easy to use interface
Affordable
Flexible
Accurate
Responsive technical support
Merit Network Inc.
Reliable and user friendly ...
The situation:
I was using another analysis program and was not satisfied with its output or results nor its reliability in maintaining the data previously inputted.
The challenge:
Ensuring the results I was receiving from a pole line design tool were accurate, up-to-date and reliable. Accurately calculating stresses in the pole line was necessary so a design solution was created that made logical sense. A program that is kept up-to-date was required to ensure the analysis and output that is completed and presented is done so under the most recent CSA standards. We required a reliable tool to ensure that I was using a stable program that would give me accurate and stable results.
Consequence of not addressing it:
An negative impact on the financial, business relationship, and time line of each project that came through. It previously took much longer to design a proper pole line crossing, causing the cost of each project to increase and customers had to wait longer for service. This was not ideal as the design process took longer than should have been necessary to ensure the results presented were accurate and reliable.
The solution:
The results generated through Quick Pole are accurate and reliable. Quick Pole is a user friendly program. It is very easy to start using on your own. The program has many features that can be used to help create a design for each unique crossing and output can be personalized base on the amount of detail you are looking for. This is a great feature for sharing with co-workers or others involved in the pole line.
I would absolutely recommend Quick Pole to others, it is a program that I have found quite reliable and user friendly.
Chelsea Gilmore, B.Sc.Eng., Bell Aliant
Met customer's requirements for project deliverables ...
The situation:
In Early 2015 we were looking to prepare for the new release of the CSA standard as well as improve our overall engineering process. We were using 3 different software tools, however they all had shortcomings.
The challenge:
We had a large FTTH project requiring the engineering of thousands of poles.
Consequence of not addressing it:
The client would incur high costs associated to the build and schedules would not have been met.
The solution:
Quick Pole allowed us to perform all the required calculations in one software, reduce make ready cost, and take advantage of the new analysis outlined in the new CSA release. The software alows us to generate automatic custom engineering reports, taking away the need to create them manually, reducing transcription errors. Quick Pole enables us to perform calculations at a faster rate, allowing us to meet the customer's requirements for project deliverables.
We can now work with the developer to create unique features associated to our client's needs and create an import feature to import surveys directly into the software. Quick Pole increased productivity, reduced cost and improved quality.
Trevor Caterini, Telecon Group
Projects are turned around quickly and accurately ...
The situation:
We were just switching from linear to non-linear pole analysis and we needed a piece of software that was both cost effective and easy to use while still following and maintaining all of CSA's and ESA's standards.
The challenge:
Our most pressing issue that we hoped to solve using Quick Pole was an all-in-one piece of software that did both pole loading and clearance analysis as some other software we found were only capable of one of the two, not both.
Consequence of not addressing it:
Financial issues for both the up-front costs of the other available software and the number of licenses we would have required.
The solution:
Quick Pole helped us by creating an easy to use platform in which we can apply our knowledge and return a quality CSA and ESA compliant permit to our customer. The largest benefit we have found with this is its ease of use. This allows our designers and EITs to turn projects around quickly and accurately. The reports it creates are easy to read and QC. The support provided by Quick Pole is quick and well thought out.
Adam Proietti, P.Eng., NX Utilities
Big bang for the buck ...
The situation:
I was looking for a non-linear analysis software that is tailored to the Canadian standards and much quicker to model than PLS CADD.
The challenge:
Non-linear calculation for joint use applications and soil/foundation analysis.
Consequence of not addressing it:
Regulatory and financial implications.
The solution:
Quick Pole speeds up our modeling/calculation time. We are now able to import the GIS coordinates of all our client's existing poles in Quick Pole, saving a lot of time in the modeling of the entire line. It effectively meets CSA and our clients' various design requirements. Quick Pole is user friendly, affordable, offers cheaper maintenance fees, models pole lines quickly, can model the entire pole line if need be, handles slack span and reduced tension scenarios, generates stringing charts and detailed reports, quickly models various communication cables, calculates ruling spans, and performs soil/foundation analysis.
Software that I've tested such as OCalc, SPIDA Calc, and PLS CADD (full version) are more expensive and not tailored to CSA standards and will require translation of NEC to CSA before we can properly use it which is cumbersome. Also they don't have all the features that I've listed above.
Quick Pole is big bang for the buck based on our experience. The customer service is quick and very helpful as well.
Sam Soriano, Utilitek Solutions
User friendly and comprehensive software ...
Quick Pole benefits:
User friendly and comprehensive software.
Covers all the local market standards.
Analyzes a number of poles in seconds, saving time for both linear and or non-linear analysis.
Gives consistent results for both linear analysis and or non-linear analysis.
Detailed mid span calculations include clearances, sag and tension.
Gives a detailed and clear picture of results and recommendations.
The technical helpdesk support from Quick Pole software team is very efficient and timely.
Kashif Siddiqui, DTS Technical